Hotel Vajolet in the Dolomites
Your hotel in Tiers am Rosengarten – South Tyrol
Family Rieder welcomes you to the Hotel Vajolet in the Tiers valley! Our family-run farm is located at 1028 m above sea level in the village of Tiers. The village belongs to the municipality of Tiers am Rosengarten, which also includes the villages of St. Zyprian, Breien and Weisslahnbad.
On the right side of the valley in the back part of the Tiers valley you will find unspoiled landscapes consisting of forests, meadows and mountains. Situated in the Nature Park Schlern-Rosengarten, Tiers is located in the heart of the UNESCO World Heritage Site of the Dolomites and offers you magnificent views of the imposing mountains.
At the same time, you benefit from the good local infrastructure. Places like Völs on the Schlern (17.7 km) and Bozen (16.3 km) are only a catwalk with public transport and the Seiser Alm (27.5 km) and the Carezza ski area (18.5 km) can be reached easily and quickly. Thus our hotel in Tiers am Rosengarten is the ideal place to spend an active and varied holiday in South Tyrol!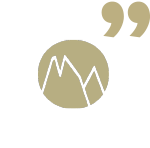 Lovely place to stay | Lovely charming hotel in the amazing mountains of South-Tirol, warm and friendly welcome. Everything well maintained. Beautiful spacious and cozy room, large bathroom, comfortable beds, bathrobe, sauna. Large breakfast buffet with fresh fruit, eggs, cheese, sausauge, different kinds of bread. Delicious various dinners with fabulous desserts. Great choice of wines. Highly recommended.
– ALFi1281 via tripadvisor.com –
read more reviews