Berglertafel gourmet dinner 2020
A gourmet menu with a panoramic view! The Berglertafel mountaineers' dinner is a speciality menu of typical dishes from Tires served in a stunning setting witz amazing Dolomites view.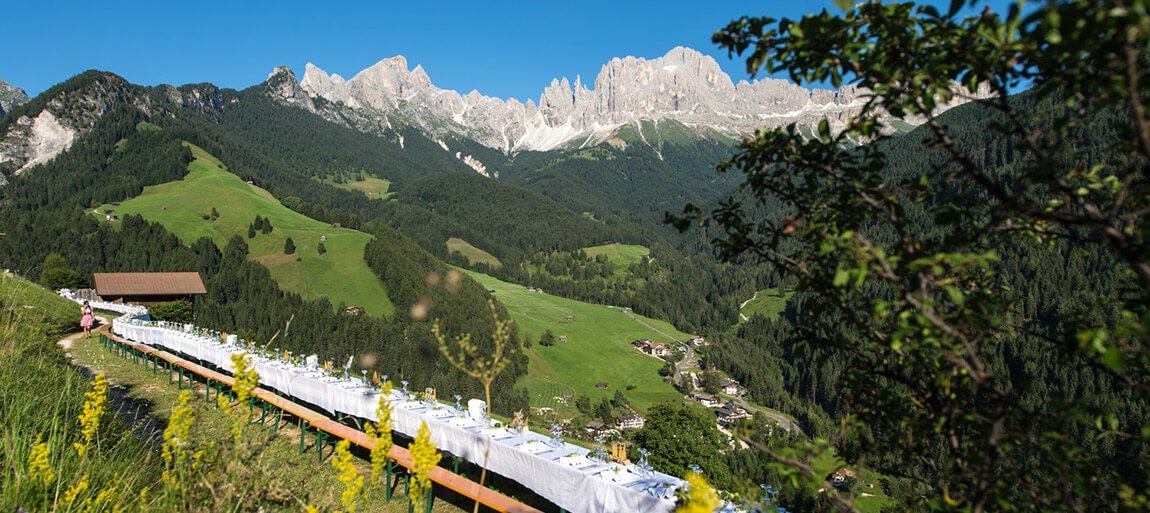 The Berglertafel dinner takes place the 16th july. The holiday period, therefore has to be arount that date.
5 overnights with halfboard to start form 640€ per person.
Info: In case of bad weather you will get back 90% of the ticket price. You will have dinner at the hotel. The rest of the reservation remains valid.