Berglertafel gourmet dinner 2019
A gourmet menu with a panoramic view! The Berglertafel mountaineers' dinner is a speciality menu of typical dishes from Tires served in a stunning setting witz amazing Dolomites view.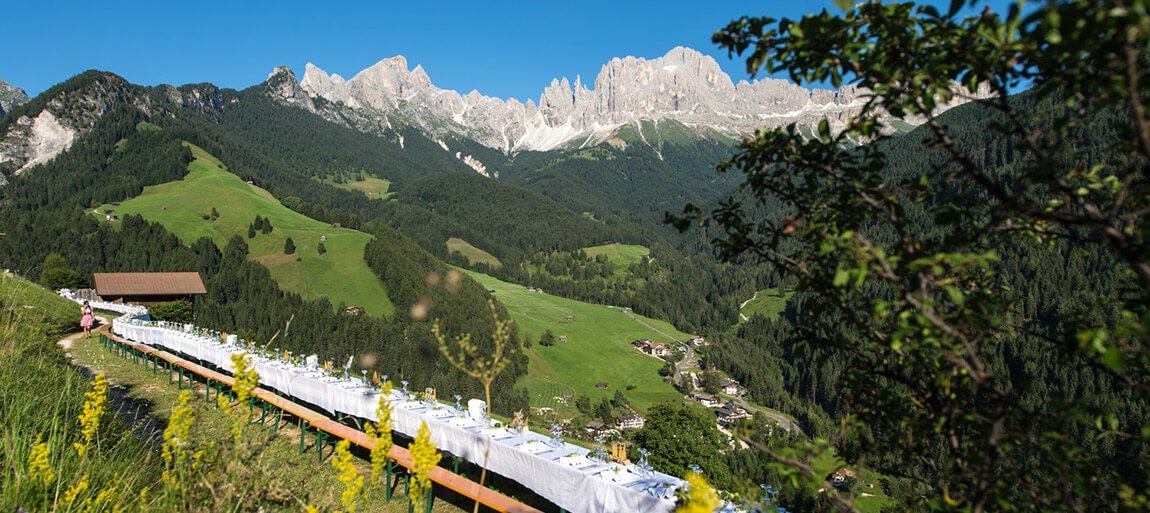 The Berglertafel dinner takes place the 18th july. The holiday period, therefore has to be arount that date.
5 overnights with halfboard to start form 600€ per person.
Info: In caso la cena sia spostata a causa di brutto tempo la prenotazione in hotel rimane comunque. Il prezzo del pacchetto in tal caso si riduce di 100€.